Sustainability strategy 2030
The need for action on climate change is becoming ever more urgent. The hottest years on record have all occurred since 1998 and they are increasing in frequency. At the same time, overuse of the earth's resources and environmental degradation are jeopardizing the health and future prospects of huge numbers of people around the world. 
Over the coming decades, the pressure on our environment will only increase: today's global population of 7.8 billion is expected to expand to 9.7 billion by 2050 (UN). Some 80 percent of people will live in cities, placing enormous burdens on already stretched water, food, energy and transport systems.
With our 2030 sustainability strategy, we are actively enabling a low-carbon society as well as working with our customers and suppliers to implement sustainable practices across our value chain and the lifecycle of our products and solutions. We are equally committed to driving social progress, along with our suppliers and in our communities.
Our sustainability focus is part of ABB's commitment to responsible business practices, which are at the center of our comprehensive governance framework, based on integrity and transparency. Our framework is underpinned by our five integrity principles in our Code of Conduct, which guides our employees and suppliers to do the right thing and contains a commitment against retaliation.
A key part of our 2030 sustainability strategy is to support our customers and suppliers to reduce their emissions and achieve carbon neutrality in our own operations. Our greenhouse gas emissions reduction targets have been validated by the Science Based Targets initiative as being in line with the 1.5°C scenario of the Paris Agreement.
To ensure that we are focused on achieving our goals, our sustainability targets are integrated into our decision-making processes and we have accountabilities and incentive plans in place to drive action.
Main sustainability targets in overview
At ABB, we actively contribute to a more sustainable world, leading by example in our own operations and partnering with customers and suppliers to enable a low-carbon society, preserve resources, and promote social progress.
We enable a low-carbon society
We are helping to reduce carbon emissions.
Our technologies target sectors that account for three quarters of global energy consumption.


We preserve resources
We embed circularity across our value chain.
Our solutions reduce waste, increase recycling and foster reusability.

We promote social progress
We take care of our employees and promote progress around the world.
We create safe, fair and inclusive working environments and support community building.

We act with integrity & transparency
We are driving ethical and sustainable practices across our value chain.
Select one of the boxes above to see more.
Our 2030 commitment:
We will support our customers in reducing their annual CO2 emissions by at least 100 megatonnes, equivalent to the annual emissions of 30 million combustion cars.


We will achieve carbon neutrality across our own operations1.


To reduce supply chain emissions, we will work with our most impactful suppliers – which account for 70 percent of our supply spend – to achieve a 50 percent reduction in their emissions by 2030.

1 We have currently identified areas where we can reduce our scope 1 and 2 CO2 emissions by at least 80 percent and we continuously work on opportunities to do more.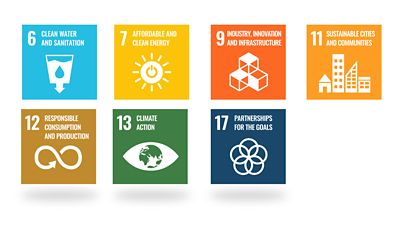 Our 2030 commitment:
At least 80 percent of ABB products and solutions will be covered by our circularity approach. 


Zero waste from our own operations will be disposed of in landfills, wherever this is compatible with local conditions and regulations.


At least 80 percent of our supply spend in focus countries will be covered by a supplier sustainability framework, which will include environment, but also social and governance performance (ESG). 
Our 2030 commitment:
Zero harm is caused to our people and contractors – we aim for a yearly reduction in lost time from incidents.


We will double the number of women in senior management roles to 25 percent, within our comprehensive diversity and inclusion framework.


We are targeting a top-tier employee engagement score in our industry.


We provide impactful support for community-building initiatives.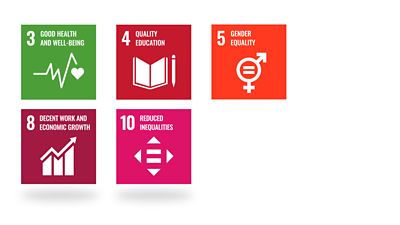 Our 2030 commitment:
Setting yearly ESG target(s) for receiving bonus awards.


Our Code of Conduct acts as the basis for interactions with projects and counterparties.


Inclusion of our Supplier Code of Conduct in all procurement terms and conditions.